Any company with the potential for a spill should have trained staff in place and the correct products to be able to contain or absorb the spilled liquid. The emergency plan should be simple and straightforward, flexible and achieve necessary compliance with legislative requirements.
The spill plan will include prevention and clear guidance on how to contain, clean-up, and dispose of spilled material. This will also include having the necessary spill management products in place around the site(s) which will consist of, but not limited to, spill kits and absorbent granules.
The workers tasked with cleaning a spill should also know how to decontaminate affected surfaces. By using a spill response plan it will ensure that any spill is fully absorbed and contained, minimising dangers, the risk of heavy fines and ensuring your company is working within the legal requirements set in place.
Please find below Spill Defence's 10 steps to perfect spill response.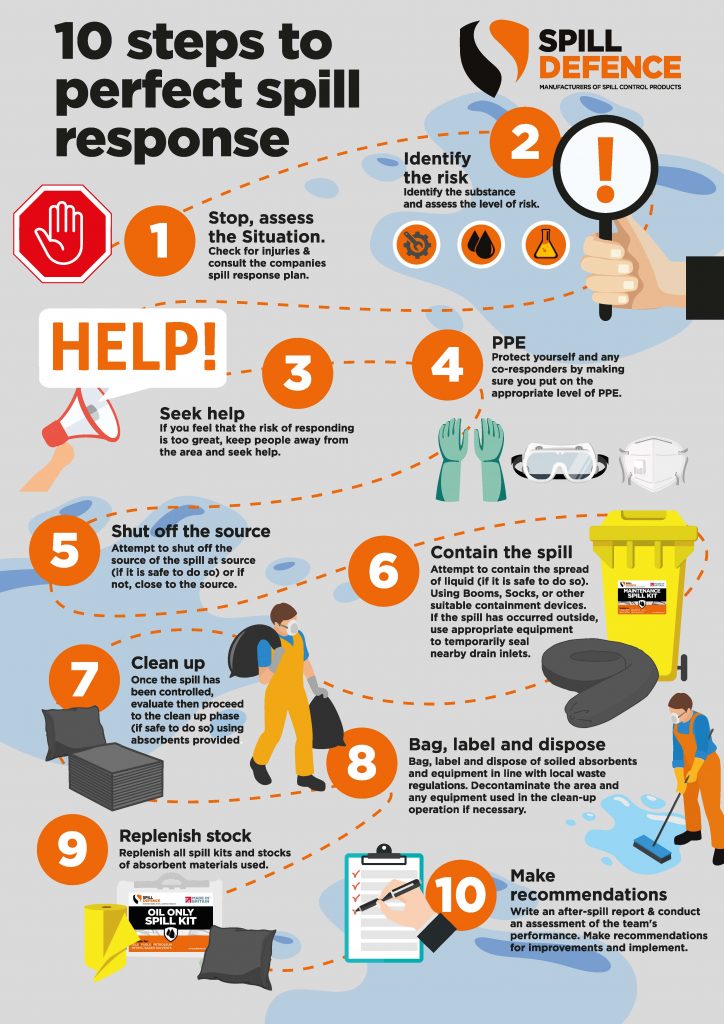 If you don't have a spill response plan in place or want to ensure that your current plan is up-to-date get in touch with Spill Defence today.